Nigerian international footballer, Victor Osimhenhas shown support for #EndSARS campaign by displaying a shirt with the write up "#EndPoliceBrutality In Nigeria" after scoring his first goal in Serie A today.
With this gesture,Osimhenhas now officially joined millions of Nigerians home and abroad calling for an end to police brutality in the Nigeria.
The Nigerian Napoli forward got off the mark in the Italian top-flight as Gennaro Gattuso's side bagged their third win of the season.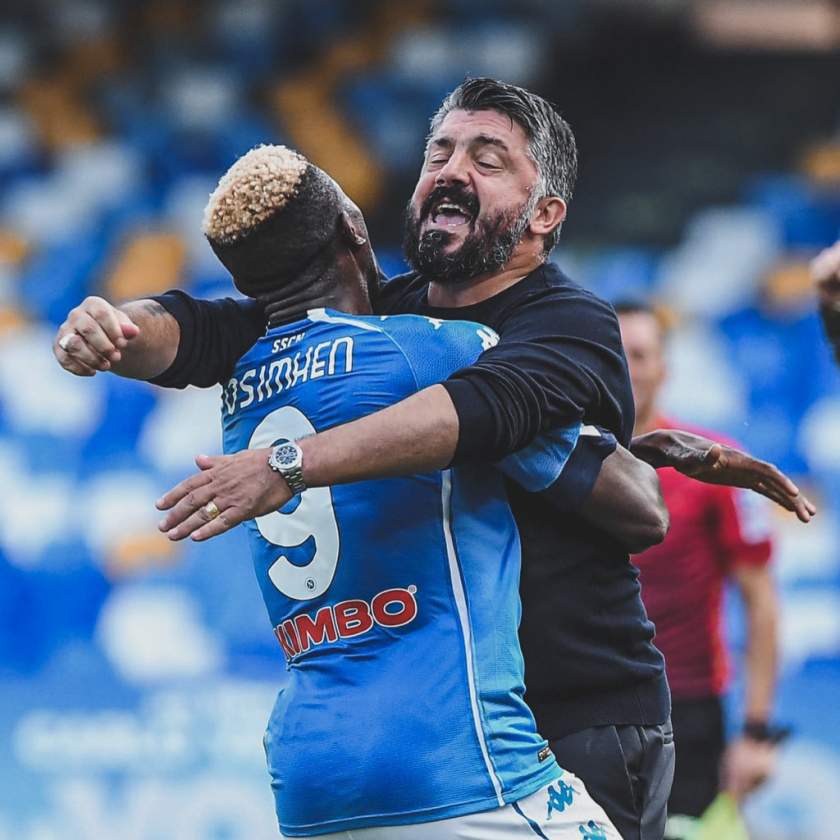 Osimhensealed the hosts' 4-1 victory over Atalanta at the Stadio Sao Paolo with a 43rd-minute strike.
He celebrated the goal in style as he joined his fellow compatriots in calling for an end to police brutality in Nigeria.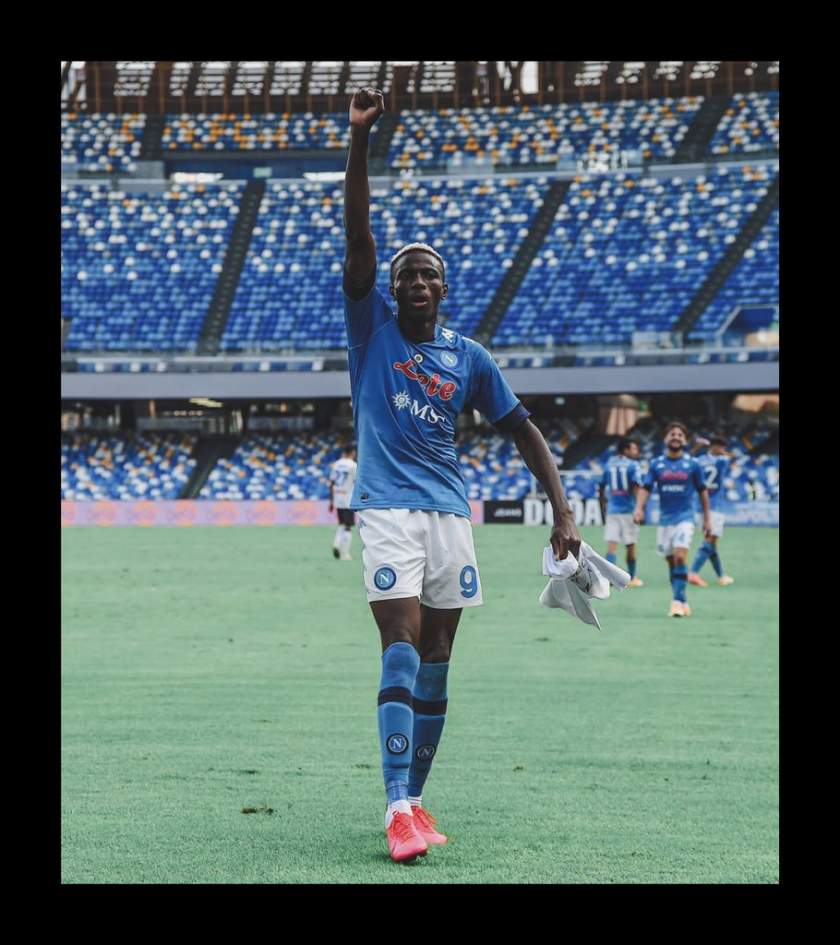 Osimhen tweeted,"Having accomplish all I thought was impossible for me through GOD,now I know better,time for some limitless goals and desire. GOD is the greatest we move #endpolicebrutality #forzanapolisempre"