A young lady took to Twitter handle to tell people that she has allegedly seen and huggedWizkid.
In her words, she said that"Y'all I saw and hugged Wizkid todayAs in Starboy ! Machalamy goodness".
See her post below;

After saying this, people began reacting differently to it. Some rebuked her for what she said, while some assured her that one day she will be noticed by Wizkid.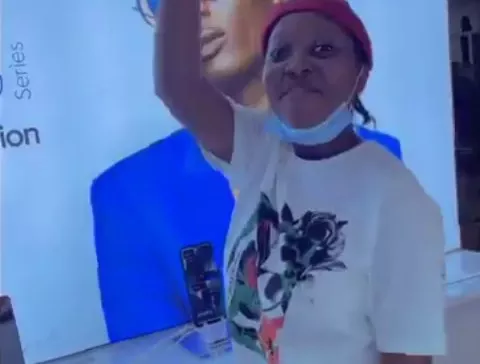 Nigerian ArtisteWizkid, also known as Star Boy is a popular figure both in Nigeria and abroad.
He is widely known for the numerous hit songs he has released, alongside his collaboration with other Artistes like Burnaboy. He has so many fans who would like to have physical contact with him one day, because of the love they have for him.
See some reactions below;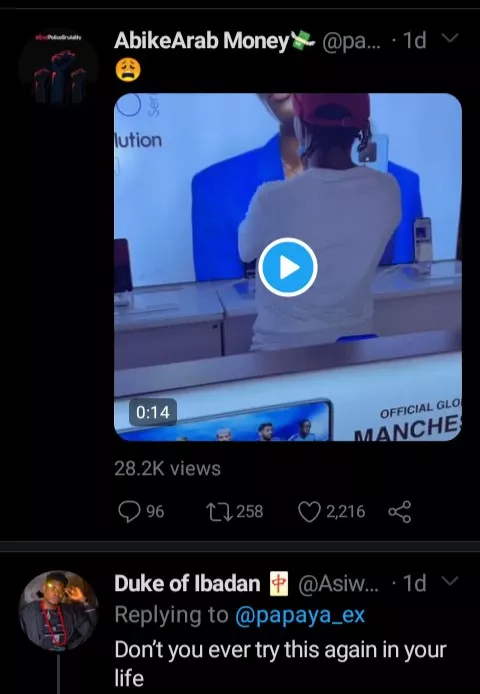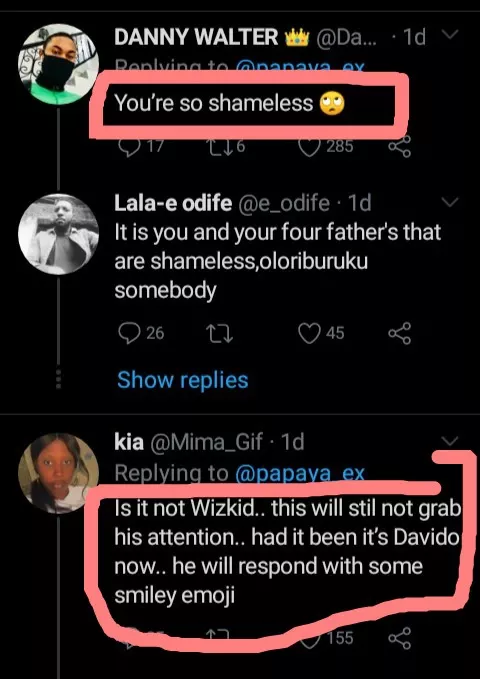 [img]data:image/gif;base64,R0lGODlhAQABAIAAAAAAAP///yH5BAEAAAAALAAAAAABAAEAAAIBRAA7[/img]