Fans react after BBNaija star, Nengi said In a recent Interview that she can't influence aphrodisiac brands.
It has been trending on social media after the big brother naija star, Rebecca Nengihad an interview with Vangaurd.
In the interview, she had her stance that she will never partake to influence any aphrodisiac brand. According to her, she said her moral foundation, her sense of value and brand cannot associate with such.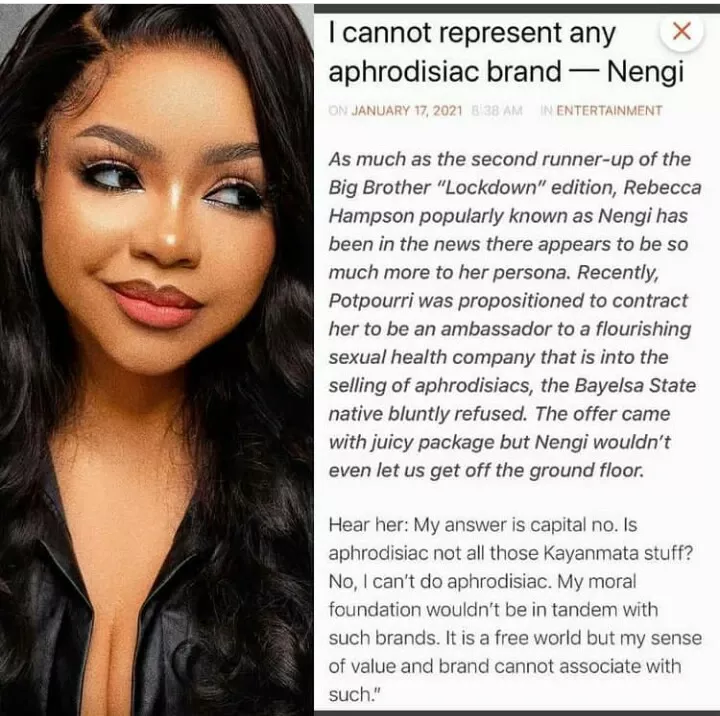 Nengihas been such a strong woman when it comes to what she needs and her decision. When it comes to something that will tarnish her image, her stance always remain firm.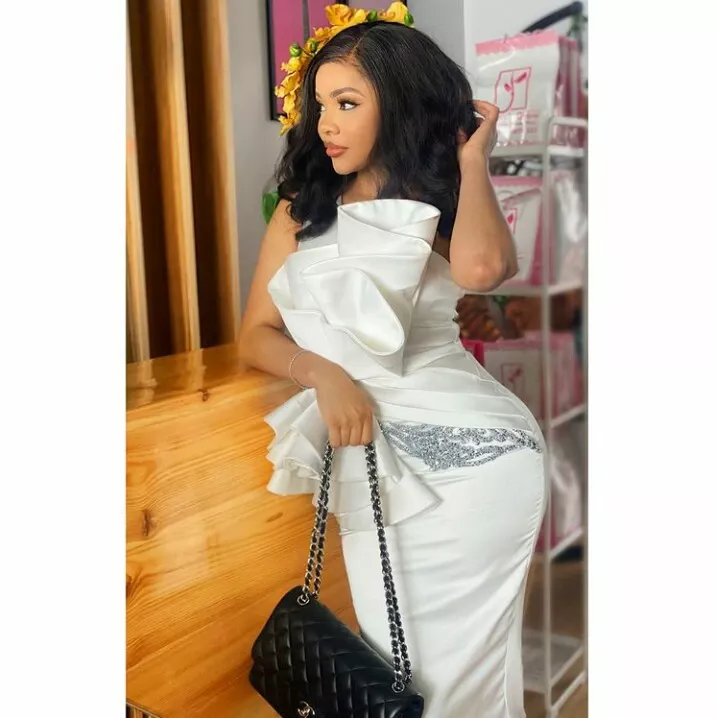 This reminds us that during the Big Brother Naijalockdown, she made a firm decision never to lie down on any of the male ex housemate' s bed much less sleeping together and in engaging in romantic activities such as cuddling, kissing etc, and it was so till the show was over.
Aphrodisiacproducts are not welcomed by some celebrities. Some celebrities see it as something against their moral standards and therefore would not want to influence such.
Nengiwas not however the first BBN ex housemate to declare publicly that she would not want to influence such. Recall that some weeks ago, ex BBN housemate, Ceec told all Aphrodisiac brands not to worry in reaching her no matter how huge the money they attach to it, she would never welcome them.
AfterNengimade her decision, people are reacting over it. While some people support her stance, others were of the opinion that she was pretending and again, trying to copy Ceec.
See screenshot of their reactions: