Grammy award-winner, Burna Boy performed his all-time hit songs, 'Ye,' 'Level up,' and 'Onyeka' at the closing out of the 63rd award premiere ceremony.
The superstar singer who emerged as the winner of the "Best Global Music" award with his "Twice as Tall" album was opportune to perform for the event on Sunday.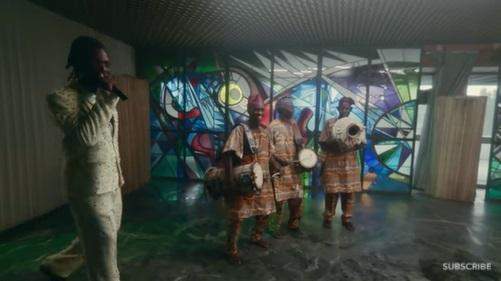 Watch Video below:
In other related news, after being declared winner, Burna Boy stated;
"Yes oh! Yes oh! Yes oh! Africa is in the House men! Africa, we are in the House!
This is a big win for my generation of Africans all over the world!
And this should be a lesson to every African out there: No matter where you are, no matter what you plan to do, you can achieve it.
No matter where you're from, because you are a king. Look at me now, Grammy Award-winning Burna Boy!."