Recent photo of former Big Brother Naija ex-housemate and finalist, Nengi Hampson has sparked pregnancy rumours on social media.
In the photo going viral on social media, the 23-year-old was seen posing with popular comedians Mr Macaroni and Broda Shagi.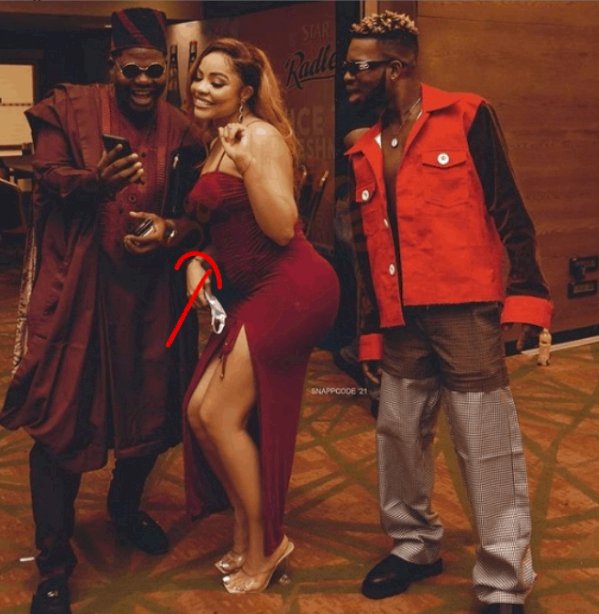 Nengis big stomach in the photo caught the attention of fans and they claimed that she might be pregnant for her alleged boyfriend, Ozo.
See some of the comments generated below;
@shapewearmaker wrote Is she pregnant?
@bonsuserwaastella wrote Nengi pregnant for ozo
@fur.niturewish wrote Ozos baby on the way
@estherchibee wrote She preggie
@mivanni_ wrote I thought she had a flat belly
@official_zaynab1 wrote For someone that has done a surgery why did she have a belly tho ?
@itohannn_96 wrote Seems shell be needing another LIPO procedure
@bigbrothernaijareport wrote What happen to her flat stomach? Despite her liposuction, Flat tummy in the freaking mud! Las las everyone get pot belly!!
@realpearluche wrote Another surgery loading! Look @ her stiff masculine body and her pot belly, low budget bob risky